codocat
| Total Posts | Last Post | Last Seen | Joined |
| --- | --- | --- | --- |
| 1562 | 09/04/11 17:55:58 | 04/04/13 23:22:06 | 10/01/04 |
Visitors Now
Visitors Today
Most Visits
Total Visits
0
0
17
10/31/08
432
Works In Progress
1. Frankenstein Freebie
2. Haberdashery Designs, Voodoo Boy
3. Brooke's Books, Haunted Tea Party
4. M Designs, Peace Tree
5. TW Sun Dragon bookmark
6. Carriage House Samplings, freebie
7. Cross Eyed Cricket, Skeleton Crew
8. Ink Circles, May 2007 Celtic Knot
9. The Nutmeg Needle, Rutherford Dragon Tooth Fairy Pillow
10. Dragon Dreams, You Are Never Too Old (as a birth sampler)
11. TW Needle Guardian
12. Bent Creek, eduCATed
13. Tatty Teddy Bookmark
14. Enchanting Lair dragon freebie
15. Black Swan, First Christmas
16. Witch Silhouette freebie
17. San Man - Kitty Magic
18. Ladybug pincushion
19. Sue Hillis - Pirate's Creed
20. Carousel Charts - Spook when spoken too
21. Brooke's Books - Stitchie Witchie
22. Passione Ricamo - Winter Lady
23. Dessins DHC - Dragon
24. La D Da - Smell My Feet
25. Jill Oxton - Beetle Collection
26. La-D-Da - Christmas Cardinal
27. Helga Mandl - I Believe In Santa
28. Boo - The Stitcherhood
29. Raise The Roof - Snow Daddy
30. Cross-Eyed Cricket - Hey, Kid!
31. Birds of a Feather - Scared Silly
32. Birds of a Feather - Fat Cat
Wish List
Amy Bruecken Designs
The Frankster
Punkin Witch/Crow/Spider
Witchy Poo
Arelate Studio
Ferocious Beastie
Barbara Ana
Biscornu Kokeshi I and II
Don't Bug Me
Frogscornu
Halloscornu
Halloween Ornaments
Hand Over The Coffee
Happy Moood
Holy Mud Biscornu
Made A Wish
Mini Motifs (Halloween)
Ofelia Buttoneye
Olivia - Halloween Fairy
Reach For The Stars
Spooky ABC
Spooky Companions
Summer Biscornu
Thinking About You
Today's Menu
Vroom Broom
Wanted
Whoos There
Birds of a Feather
Dancing on the Moon -- OOP
Blue Ribbon Designs
Afraid of the Dark
Black Cats and Flying Bats
Brightneedle
Ezmeralda's House
By The Bay
Stitch an Inch Halloween
Cherry Wood Designs
Three Black Cats
Country Cottage Needleworks
Boysa and Bugs
Cowboy Dreams
Little League
Little Ballerinas
You are my sunshine
Courtney Collection
Mermaid's Folly
Cross Eyed Cricket
Bone Appetit
Three Gables
Witch's Moon
Dragon Dreams
Overdyed Red Dragon
Dust Bunnies
Lost Dragon Sampler
Kingdom Sampler
Dinky Dyes Designs
What a Hoot?
Enchanting Lair
Dragonwings
Dragon's Crest
Erica Michaels
Seaside Roundabout Knotwork
Glendon Place
Grim, Glum and Gloom
Whooo's There
Monster March
Mr. Bones Jangles
Murky Manor
Vinnie the Vampire
Franky the Thinker
Witches Wheel
Haberdashery Designs
Pinelope
Hinzeit Designs
Witches Brew
Homespun Elegance
All About Halloween
Ink Circles
Celtic Beasties
Imaginating
Ol' Harvest Moon
Just Nan
Spooky Spirit of Tombstone Hill
Tricky Tweets
Kelmscott Designs
Boo Needleminder
Hillier Scissors
La D Da
Briar Rabbit
Toil and Trouble
Little House Needlework
The Library
Pumpkins for sale
The Old West
Always and Forever
Wool Needlebook and Fob
Yesteryear
Mosey N Me
Frank's Witch-Matilda
Pine Mountain
Spooky Silhouette
Plum Pudding
Spell Binding
Plum Street Sampler
Tomb With A View
Praire Moon
Crypt Club
Thine is the Trick and the Treat
Prairie Schooler
Pumpkin Patch
Primitive Needle
Retro Halloween
Kindred Spirits
The Stitcher's Habit
ChrisMoose Carol
Stoney Creek
Dragons and Wizards
Harvest Haunts
Teresa Layman Designs (knotwork)
A Fish Tale
Absurd Bird
Elf-Cocoa Chanelf
English Cottage
The Old Mill
Pendant - Hide 'n Peek
Threads that Bind
Punch Needle Trick or Treat
Trail Creek Farm
Witch What Who's
The Trilogy
Halloween Line Up
TW Designworks
Tracery Dragons
Waxing Moon Designs
Boo Manor
With My Needle
Maidens of the Sea
X's and Oh's
Frogs, Frogs and More Frogs
Spooky House

Fabric
Any hand-dyed
WDW Havana
Cobblestone, Dk Cobblestone cashel linen
Floss
ThreadWorx, WDW and GA. Want to try some silks.
Needles
John James/ Piecemaker Petite Needles
Collect
Dragon, Moose and Flamingo stuff
Opus (Bloom County) ornaments
Halloween decorations



The Wild Bunch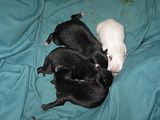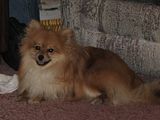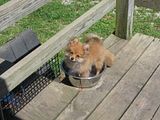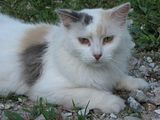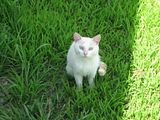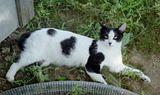 WHAT IT MEANS TO BE IRISH
Being Irish isn't something you do, it's something you are. Being Irish means that your heart swells like a sheet on a clothesline at the sound of your ancestral brogue, that the thought of your dad and sainted mother makes you weep a wee bit even now, that the devil himself, try as he does, will never dim your devotion to the Trinity. If you're truly Irish, you're possessed of a joy of the spirits and a depth of soul. You carry a smile for a stranger and coins aplenty for the poor. Aye, there's feistiness about you as well, but only in protecting all that you hold dear; family, friends, faith and land, your heritage. For if you can see a masterpiece in a sunset and a promise of harvest in a clump of dirt, if you claim friends who'll buoy you up as well as cheer you when you sail, if you can feel the loving grip of God whatever your lot in life, then saints be praised.

YOU'RE IRISH.

You Scored as Serenity (Firefly)
You like to live your own way and don't enjoy when anyone but a friend tries to tell you should do different. Now if only the Reavers would quit trying to skin you.


Current WIPS and Finishes

Rest Ye Pins WIP


XXXXXXXXXXXXXXXXXXXXXXXXXXXXXXXXXXXXXXXXXXXXXXXXXXXXXXXXXXXXXXXXXXXXXXXXXXXXXXXXXXXXXXXXXXXXXXXXXXXXXXXXXXXXXXXXXXXXXXXXXXXXXXXXXXXXXXXXXXXXXXXXXXXXXXXXXXXXXXXXXXXXXXXXXXXXXXXXXXXXXXXXXXXXXXXXXXXXXXXXXXXXXXXXXXXXXXXXXXXXXXXXXXXXXXXXXXXXXXXXXXXXXXXXXXXXXXXXXXXXX
2012 FINISHES


Frankenstein / Sock Monkey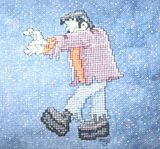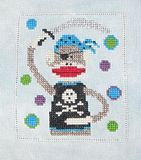 Dark Side Cookies / Lack of Faith / Merry Moose-Mas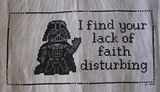 2011 FINISHES


Abandon Hope
Toadally Arrrgh Fob / Toadally Arrrgh / Winifed Witch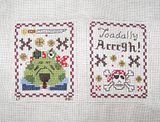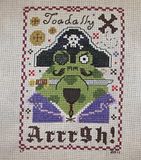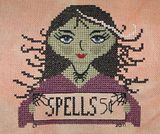 El Dia de los Muertos / Jack O Lantern (Casey Buonaugurio) / Halloween Cross Stitch 11 (Floss Box)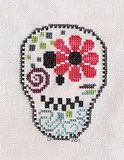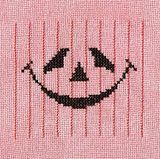 2010 FINISHES

You are so Bootiful / Halloween Icons / Daisy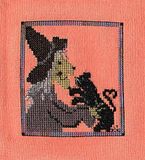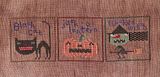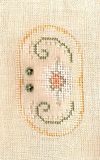 Magic Happens / Primitive Needle - Moon Witch / Dragon Dreams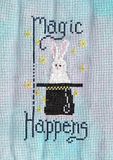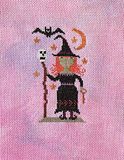 2009 FINISHES

Little House Needleworks Fa La La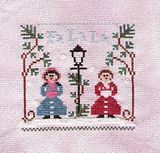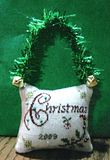 Pumpkin Ghost Block / Prairie Schooler Boo To You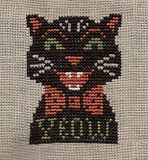 Prairie Schooler Boo To You
Prairie Schooler / Boo / Monkey Bookmark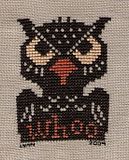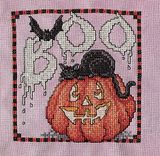 Scared Silly / Don't Bug Me / Liberty Star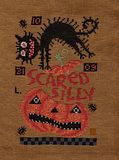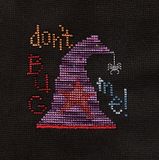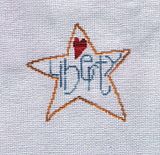 Pop! / Fabric that I dyed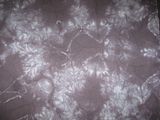 Spooks Pillow / I Believe In Santa / Hey, Kid!

Peace / At Your Own Risk / Spooks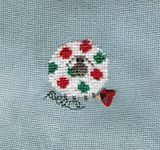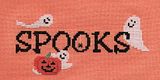 Freaky Frank / Wicked Witch / Boo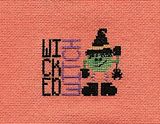 Christmas Cardinal / Beetle Collection / PR Winter Ornament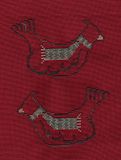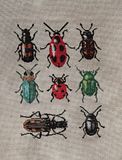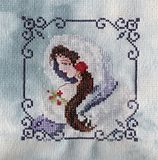 Trick or Treat / Trick or Treat Kitty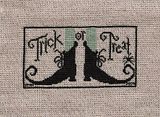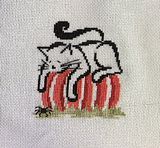 Cross Stitch Pictures
Frankenstein / Witch / Spook When Spoken To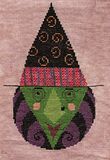 EduCATed / Peekaboo / Spring Surprise / Pirate's Creed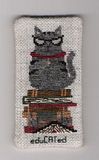 Christmas Britty Puppy / Poinsettia / Merry Christmas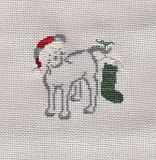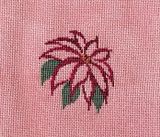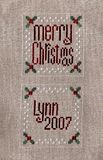 Witch Hat / Black Cat / Bippity Boppity Boo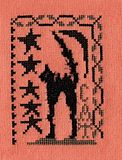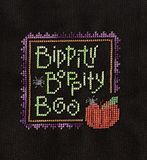 Night Owl / Fear of the Dark / Frank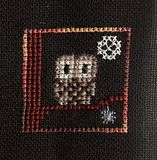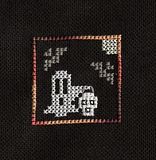 Drac / Trick or Treat / X's and Oh's, Be Wise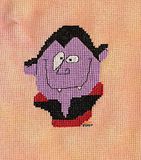 Eggnog Sampler Ornament / Flamingos / Christmas Julbock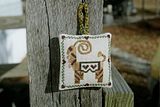 Colour is Cool (pink) / Colour is Cool (grey version) / Moose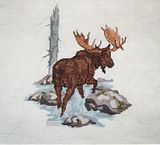 Jousting Knights / Moosie / Leopard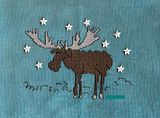 Bug bookmark / Noble Buck / Grey Wolf